Making use of technology, the right way, to adapt to transformational changes in the modern business environment has never been more critical.
A key driver in this change is the advent of remote working in company culture, and the need for organisations to provide tools that enable business continuity. As a result, remote working software tools has seen a surge in usage. Leading the pack is Microsoft Teams, which has seen a 70% increase to 75 million users.
Where Microsoft Teams provide a collaboration platform for businesses to ensure productivity and teamwork, IPT for Teams is the integration that allows you to go beyond the files and unify a business-class phone system with Microsoft Teams.
What makes IPT for Teams an attractive solution is that it combines the features of IP Telecom's Hosted Phone system with the collaborative functionality of Microsoft Teams. The result is a process-driven solution that accelerates and fully integrates all communications into the collaborative space.
For businesses looking to stay connected and competitive in a world changed forever, here are five reasons why IPT for Teams is the right fit for you:
On-site or off-site, your team stays connected wherever they are
To optimise productivity, your solution must be adaptable by all users irrespective of their working option. Businesses are starting to realise that offering flexibility to employees in their work-life is imperative to drive a thriving work culture. With IPT for Teams, off-site or on-site, access to a company directory offers visibility and accessibility to dispersed teams, and calls can be made to individual extensions in a few clicks.
As everone is on a single communication platform, all calls are charged as internal (i.e. free), irrespective of their location.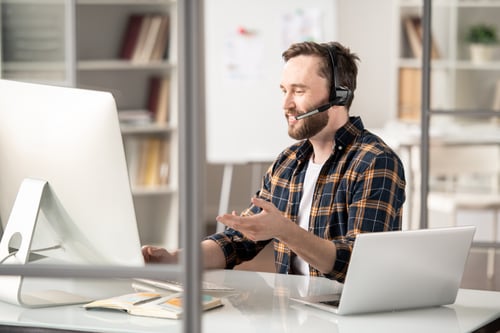 Distant shouldn't mean disconnect
A true communications hub that carries everybody along
IPT for Teams offers a unified communications platform, that is device-neutral, making it a dream for employees and end-users.
Irrespective of the device choice, users can collaborate and communicate in a uniquely designed hub that carries everyone along. From desk phones to softphones, IP Telecom's integration with Microsoft Teams enables a one user experience that frees your workforce, offering real flexibility.
With voice-enable collaboration driving 50% increase in collaborative work, and 80% of employee time spent collaborating, this is the ideal solution to accelerate business success.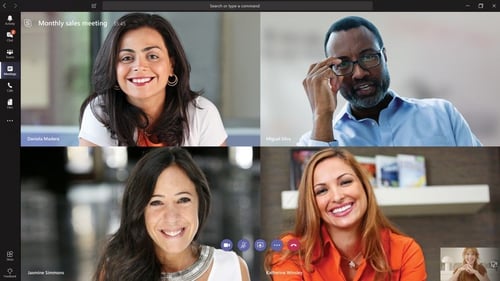 Team-up with IPT for Teams to encourage teamwork for your business
Get the best of both world with out-of-box features
Microsoft Teams is packed with features that will facilitate effective communication and collaboration but lacks the functionality of a business-class phone system - here is where IPT for Teams comes in - to deliver the best of both worlds in one communications suite.
Features such as Advance Call Flows allows you to pre-configure how calls are handeled, in any event, such as, out-of-office hours, national days and company holidays - an invaluable resource in today's dynamic working climate.
Other features such as Find Me, Follow Me, Call Parking, Hot Desking and Conference Calls are available to empower a flexible workforce.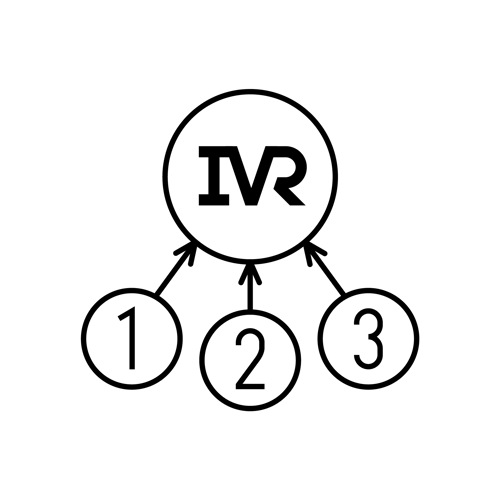 "Dial 1 for sales": Utilise out-of-box features like IVR
Go beyond telephony
Businesses are currently looking to maximise their technology investments. Using multiple systems and dealing with a plethora of vendors is challenging to manage and uneconomical in the long term. IPT for Teams provides value-added benefits to companies that go beyond calling. Our native call centre solutions and capabilities to integrates with CRMs such as Dynamics, Salesforce, Zoho and many more, makes this a future-proof investment.
In return, you will get a unified solution that bridges communication silos with no disruptions to workflow.
A GDPR-compliant hub for recording call activities
IPT for Teams enables the call recording feature of the IPT Hosted. For training and quality management, as well as legal requirement in certain industries, with a click of a button, calls can be stored with retention options of up to 10 years.
In a post-COVID-world, investing in a communication hub that is seamless, device-neutral and easy to adopt should be top priority; IPT for Teams allows your Microsoft Teams platform to do more, delivering a communication suite that all users will love.
IP Telecom is offering a free trial for up to 10 users for 30 days. You can contact our product specialist for a demo and book a consultation.